---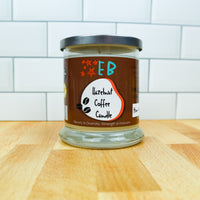 Hazelnut Coffee made in partnership with Lava Mountain Coffee Co.
Features coffee beans mixed in with the wax for an added depth of coffee euphoria. You'll be transported to your favorite coffee shop the moment you take your first whiff.

All Candles are 100% SOY natural wax, 60 hour burn time and hand poured.